Where should I park?
While we are located just off of Whyte Ave, there is FREE 2 Hour Parking on 83 Avenue – this parking is first come, first serve so you may have to arrive early in order to find a spot.
There is also a couple PAID PARKING lots close by, one directly beside our clinic off of 105 Street and one diagonally opposite the clinic off of 83 Avenue.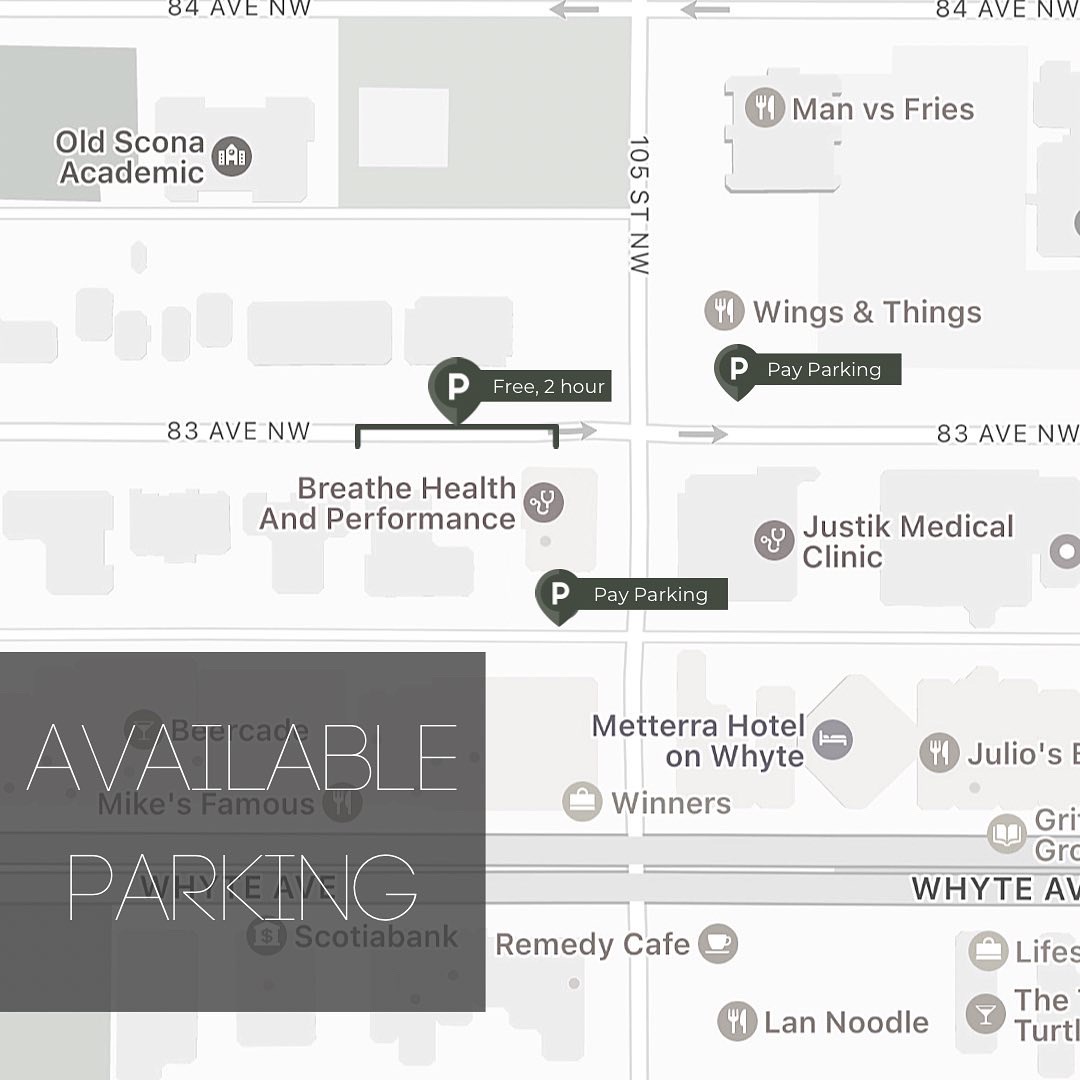 What do I need for my first visit?
Great question! You should try to arrive a bit early to find parking before your appointment, as well as give yourself time to fill out any paperwork. We suggest you bring your benefits card for direct billing (if you haven't had a chance to fill out your information online before your appointment). As well as a copy of any relevant imaging (x-ray, ultrasound, mri) that may pertain to your appointment.
What should I wear for my appointment?
We suggest wearing loose, stretchy clothing. This allows the practitioner to have you move through certain range of motions without being restricted.
Does your clinic do Direct Billing?
YES! We provide Direct Billing for all major providers (AB Blue Cross, Sunlife, Manulife, and many others). If you have any questions, or are curious if we direct bill to your provider, please give us a call 780-760-0540.